KDST is an after market MAN truck parts supplier and dealer in India. KDST is your one stop MAN truck spare specialist, supplying all spare parts to suit MAN trucks.We supply after market MAN truck parts to the local dealers locally as well as to the export market. All the MAN truck parts made by KDST are new and tested by automotive engineers to ensure perfect fit.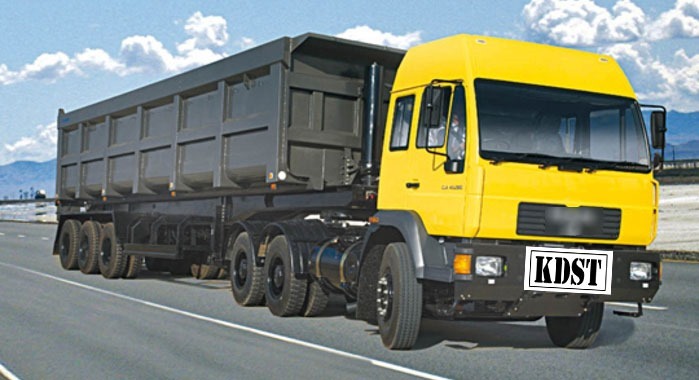 Our MAN truck parts range include air filter parts, assemblies of fuel filter, oil dipstick, clamp, expansion tank, flywheel, ball bearings, banjo bolts, battery cover, blinker lights, bogie shafts, bushes, compression springs, gaskets, MAN truck brake shoe, drum and much more.
In order words, we will cover all of your MAN parts needs. Our MAN parts success is built around our employees which includes myriad qualified engineers that have expert product and technical knowledge. This allows us to provide customer focused service that is not matched in the Indian market. It is truly one of a kind. Get in touch with us and we will be happy to guide you.
64.11640-0001 Accelerator Pedal With Ed 81.48201-5117 Ac Pipe Fitting Adjusting Screw Adjusting Screw M10 X1 Aerodite Air Comp Minor Repair Kit 64.52116-7001 Air Filter Assy 64.08301-6017 Air Filter Elementfor Hauiage 64.08301-0002 Air Filter Element – Tipper 64.08301-0003 Air Intake Elbow 64.09402-0001 Air Pipe Alternator With Pulley 64.26101-6001 Angle Angular Contact Spherical 64.93430-0004 Articulation Bolt 64.90490-0003 Assly Fuel Filter 51.12501-7287 Assly Oil Dipstick 64.05805-5003 Assly.wide Angle Mirror Asssy. Rear View Mirror 64.63730-6007 Assy Angle Connector 51.98181-6004 Assy Clamp 51.97445-0051 Assy Expansion Tank 64.06102-6001 Assy Flywheel With Ring G 5006 Assy Frame Profile Right 64.62651-0002 Assy Gear Control Shft Assy Injector Overflow 51.12305-6006 Assy -rocker Shaft Complete 64.04200-4001 Automatic Load Sensing Va 64.52161-6003 Automatic Slack Adjuster 64.50610-6009 Auto Slack Adjuster Rh Ball Bearing 45*10 64.93410-0006 Ball Bearing 45x100x25 Sk Ball Bearing 64.93410-0008 Ball Bearing Dia 64.93410-0002 Ball Brg 64.93410-0001 Ball Cock 81.12510-0027 Ball Joint 81.95301-6171 Ball Joint 81.95301-6170 Ball Joint Assy For Radiu Banjo Bolt 16 64.98150-0016 Banjo Bolt 4-5 64.98150-0015 Banjo Bolt A 12 64.98150-0008 Banjo Bolt Din 64.98150-0012 Battery Cover 64.41860-0002 Battery Mtg Sub Assly Bearing Bush 06.36959-0027 Bearing Bush 81.43271-0082 Bearing Bush 20 Typ 16-87 06.36959-0033 Bearing Bushh Bearing Cap 64.43718-0002 Bearing Plate1 64.97680-0002 Bearing Plate 64.32522-0001 Bearing Sheel 64.41720-0004 Bellow 64.96420-0001 Bellow For Shifting Lever 81.96420-0529 Blinker Light Front Lh Wi 64.25320-6003 Blinker Light Frt-rh 64.25320-6005 Bogie Shaft 64.35401-0006 Bolt 10 C/t Bolt 12 No C/t Bolt 64.91301-0301 Bolt M10*85-10.9is 1364 64.90020-0317 Bolt M12x1.5×175-10.9.ji Bolt M14*1.5*130-8.8-din 64.90020-0193 Bolt M14x1.5×85-8.8 Din96 Bolt M18x2x85 Din960-8.8 64.90490-0030 Bolt M20x1.5×95,din960-10.9,a3c Bondtite bond Bowden Cable l 2350 64.95501-6007 Box For Switch Bracket 64.61941-0001 Bracket 64.32615-5001 Bracket 64.61852-5001 Brake Pedal Assy 64.48235-5001 Break Drum 64.50110-0002 Break Shoe Pin 64.50212-0001 Breather Assy 64.90310-6002 Breather Pipe 51.01802-5470 Breather Valve 81.12225-0013 Bulb 24v 10w 64.25901-7002 Bulb 24v 5w Ba15s 64.25901-7001 Bumper Harness For Head Lamp Bumper man 64.41610-4001 Bush 11 64.93020-0011 Bush 12 64.93021-0012 Bush 64.91701-0004 Bush 81.43722-0041 Bush 64.93021-0005 Bush 64.93021-0010 Bush 64.41701-0007 Bushh Bussh Cabin Mtg Bkt Assly Rear-04 Cabin Mtg Bkt Assly Rear 64.41701-5009 Cabin Mtg Bkt Sub Assy 64.41140-5005 Cabin Mtg Hinge Bkt Assly 64.41140-5007 Cabin Sus. Rubber Mount 64.96210-0008 Cam Shaft Lh Cam Shaft Machined 64.04401-0001 Cap Left Cap Right Center Bolt 0201020481 64.90490-0078 Center Bolt M18*1.5*270 64.43407-0403 Center Bolt M18*1.5p 64.43407-0502 Center Nut 0207030026 64.90990-0404 Centre Bolt 64.90490-0501 Charge Air Hose 81.96320-0175 Chassis Harness Diff 64.25400-6026 Circlip 40*1.75 Din 472 64.90820-0008 Circlip 42*1 .75 Din 472 64.90820-0009 Circlip A20x1.2 Circlp Clamping Ring 64.08240-0001 Clamp tail Pipe Fixing O 64.97201-0001 Clevloc Nut M10*1.5ni300 64.90650-0003 Clinch Type Hose Clip Clip Clipco Oc 22.29 64.97201-0006 Clutch Body Assly 64.32423-4002 Clutch Body Assy 64.32423-4001 Clutch Body ist Gear 64.32423-0001 Clutch Booster 64.30725-6069 Clutch Booster