Oil seal manufacturer in India: For truck trailers in USA, European, Indian trucks
Oil Seals manufacturers, Oil Seals suppliers, Oil Seals producers, Oil Seals exporters
KDST India is oil seal manufacturer in India and has been making, procuring perfect and cheap oil seals for Indian, American and European trucks and trailers. KDST India provides oil seals for york, fuwa, AMW, Scania, MAN, hunton, randon, SAF, meritor, yte, Mercedes Benz, Bharat benz, ford, swift, hendred, hen, ror, international. All the oil seals sold are totally brand new and made according to OEM specifications to ensure perfect fit. We are also the few oil seal manufactures of world who make after market KKTC fuwa trailer oil seals.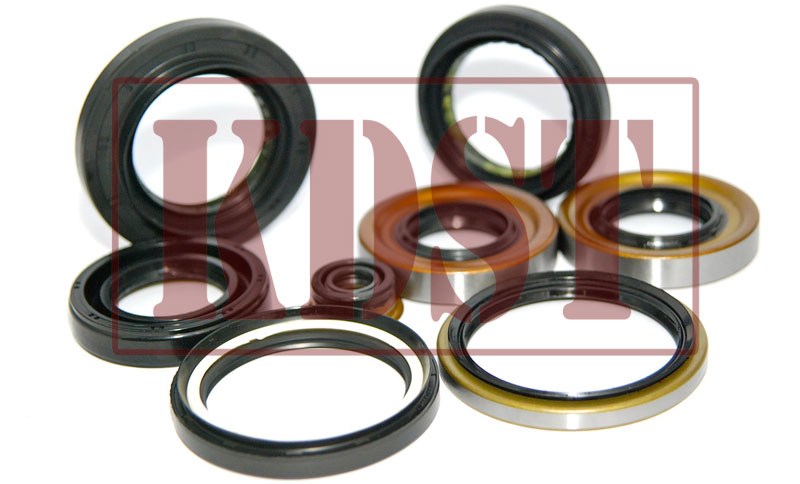 Oil seal manufacturers – Best oil seal prices, sizes in India
Oil seals sold by KDST India are made of best quality materials and standards nowhere to be found in India. We have been manufacturing and supplying to myriad foreign countries including European, African, Asian and American continent. We are popular among oil Seals manufacturers from delhi, mumbai, bangalore, china, germany, madurai, ahmedabad, chennai, kolkata. Our list is given below.


OIL SEALS (MARUTI
800)

CODE NO.

ITEM

35-72-9.5

Drive Shaft 09283-35019

35-72-9.5,N

Drive Shaft (0928-35019) With Collar NEW

AH 3210 G 60x80x8

Crank Shaft Big 09283-60005

AH 3210 GS 60x80x8

Crank Shaft Big 09283-60005 / Silicone

32025 32x47x8

Crank Shaft Small 09283-32205

32025-S 32x47x8

Crank Shaft Small 09283-32025, Silicone

32022 32x47x8

Cam Shaft 09283-32022

32022-S 32x47x8

Cam Shaft 09283-32022,Silicone

AE-1012L

Input Shaft, Non MPFI NBR,

AE-1012S

Gear Shaft Silicon

22-36.5.5

Input Shaft, MPFI

22-36-5.5-S

Top Gear (MPFI) in Silicone

35-47-6

MPFI Cam Shaft-(09283-35047)

35-47-6-S

MPFI Cam Shaft(09283-35047) Silicon

44-62.8-14SJ

Front Wheel, Dual Lip (09283-44008)

48.5-62-8

Front Wheel (N/M)

53-68.2-7

Front Wheel Big 09283-08001

4001

Gear Shifter Shaft Seal 09283-14001

14001-D

Gear Shifter Seal with Dust Boot

117-29-20

Steering Column Bush

15-25-5

Steering Seal 09283-M15002

16-24-5

Clutch Seal

8-16-5

Speedometer Drive 09282-08001

BP-47-8

Gear Box Seal Plug 47002

50001

Gear Box Seal Plug,

BP3-50-7

LH Bearing (09241-50001)

Gear Box Seal Plug

RH Bearing (09241-50002)

BP-7-54-7.5

Gear Box Plug (09241-54002)

BP-12.1-6

Plug Reverse Gear Shaft

BP-14-6

Plug Reverse Gear Shaft (09241M14201)

KIT

Oil Seal Kit, (NBR) (Set of 3)

800

AH3210G, 32022, 32025

KIT-800-S

Oil Seal Kit,(SILICON) (Set of 3)

KIT

Gear Box Plug Kit (Set of 6 Pcs.)

GB-P

BP-47-8, BP7 7-54-7.5, 50001,

BP12.1-6, BP14-6, BP 3-50-7

A-STAR(PARTS &
OIL SEALS)

41-53-6

CRANK SHAFT PULLEY SMALL

83-97-7

CRANK SHAFT PULLEY BIG

KIT-STAR

Oil Seal Kit A-STAR

41-53-6,83-97-7

MARUTI RITZ (OIL
SEALS)

41-53-6

OIL PUMP RITZ (Diesel)

(D-13A)

25-38-6

M.T.RITZ D13A (0928325008)

(D-13A)

16-24-5

CLUTCH RELEASE SHAFT RITZ

 (0984 M 16004)

OIL SEALS (SWIFT /
SWIFT DZIRE)

FOR PETROL O/M

35-62-10

AXLE SEAL DIFFERENTIAL SIDE (L.H.)

40-58-9.6

FRONT DIFFERENTIAL GEAR (09283-40028)

32-47-6

 RH. PETROL

CRANK (09283-52042)

32-47-8

CRANK (09283-68002)

68-86-8

CRANK SHAFT

KIT-SWT (13B)

OIL SEAL KIT 32-47-6 (2 PCS), 68-86-8 (1
PC.)

FOR MULTIJET DIESEL

38-75-9.5

PINION DIESEL

40-52-7

CRANK SHAFT / CAM SHAFT

78-100-9

CRANK MAIN SHAFT

38-54-8

FRONT DIFFERENTIAL SEAL (27432 M 70 C 00)

BIG (DIESEL ENGINE)

KIT-SDZ

OIL SEAL KIT (S.O.3) 78-100-9(2
Pcs),40-52-7 (1 PC.)

 (FOR D 13A DIESEL)

FOR PETROL N/M (K SERIES)

41-53-6

CRANK / CAM SHAFT / OIL PUMP

83-97-7

CRANK / CAM SHAFT

40-58-9.6

FRONT DIFFERENTIAL LH.,MT

 (09283-40028)

40-62-8

FRONT DIFFERENTIAL RH.,MT

KIT-SWT

OIL SEAL KIT (S.O.3) 83-97-7 (1 Pc.) ,
41-53-6 (2 PCS)

 (FOR K 12M ENGINE)

KIT-SWT P

Oil Seal Kit (S.O.3) Swift O/M (Petrol)

32-47-6 , 32-47-8 , 68-86-8

35-52-8

Drive Shaft (27432-60 B 01) LH

35-62-9.5

Drive Shaft (09283-35037)  RH

48.5-62-8

Front Wheel (09283-49002) Small

25517-60B01

Gear Shifter Seal

25517-60B01-D

Gear Shifter Seal with Dust Boot

68-86-8

Crank Shaft Big Seal (09283-68002) NBR

68-86-8-S

Crank Shaft Big

(09283-68002) (Silicone)

32-47-6

Crank Shaft Small

32-47-6-S

(09283-32042) NBR

Crank Shaft Small

32-47-8

(09283-32042) Silicon

Cam Shaft Seal

(09283-32038) NBR

32-47-8-S

Cam Shaft

(09283-32038) Silicon

15-25-5

Steering Seal 09283-M15002

53-68.2-7

Front Wheel

16-24-5

Clutch Release Shaft Seal, Zen / E2 / E4

20-35-5.5

Input Shaft NBR

20-35-5.5-S

Input Shaft SILICON

8-16-5

Speedometer Drive 09282-08001

KIT

Oil Seal Kit Zen (Set of 3) NBR

ZEN

68-86-8 / 32-47-6 / 32-47-8

KIT

Oil Seal Kit Zen, (Set of 3) Silicon

ZEN-S

Containing, 68-86-8,32-47-6 &32-47-8

OIL SEALS (ZEN-ESTILO)

35-62-9.5

FRONT DIFFERENTIALGEAR LH.

ZEN-ESTILO E-1

35-52-8

FRONT DIFFERENTIALGEAR RH.

ZEN-ESTILO E-1

22-36-5.5

INPUT SHAFT ZEN-ESTILO E2 / E4

41-53-6

CRANK SHAFT PULLEY SMALL

ZEN-ESTILO E2 / E4

83-97-7

CRANK SHAFT PULLEY BIG

ZEN-ESTILO E2 / E4

40-58-9.6

FRONT DIFFERENTIAL GEAR LH.

(09283-40028)

ZEN-ESTILO E2 / E4

40-62-8

FRONT DIFFERENTIAL GEAR RH.

(09283-40029)

ZEN-ESTILO E2 / E4

KIT-ZE-1

Oil Seal Kit ESTILO E-1

Containing AH3210G,32-47-6,35-47-6

KIT-ZE-E2/E4

Oil Seal Kit ESTILO E2 / E4

Containing 41-53-6,83-97-7

WAGON-R NEW 2010 (T-4)

41-53-6

CRANK SHAFT PULLEY SMALL

WAGON-R NEW 2010

83-97-7

CRANK SHAFT PULLEY BIG

WAGON-R NEW 2010

40-58-9.6

FRONT DIFFERENTIAL GEAR LH.

 (09283-40028)

40-62-8

FRONT DIFFERENTIAL GEAR RH.

 (09283-40029)

KIT-WR N

Oil Seal Kit WAGON-R NEW 2010

41-53-6,83-97-7

OIL SEALS (WAGON-R)

AH 3210 G

Crank Shaft Big  60005/60206

AH 3210 GS

Crank Shaft Big Silicone

32022 (32476)

Crank Shaft 09283-32038/32025

32022-S

Crank Shaft Small, Silicone

35-52-8

Drive Shaft (27431-73B20) LH OLD/NEW

40-54-10

Drive Shaft Intermediate R (27841M60B107)

42-67-10

Drive Shaft Intermediate L

22-36-5.5

Input Shaft (24151-60BDO)

22-36-5.5-S

Input Shaft , Silicone

14001

Gear Shifter (25517-79F00)

14001-D

Gear Shifter with Dust Boot

35-47-6

Cam Shaft (09283-35047)

35-47-6-S

Cam Shaft, Silicon

35-62-9.5

Drive Shaft (27431-76G11) RH OLD/NEW

15-25-5

Steering Seal 09283-M15002

32-42-10

Transmission Oil Pump

KIT WR

Oil Seal Kit (Set of 3) NBR

AH 3210G -32-47-6 / 35-47-6

KIT WR-S

Oil Seal Kit (3 Pcs.) All Silicon

AH 3210G – 32-47-6 / 35-47-6

ALTO K-10 OIL SEALS

15-25-5

STEERING SEAL ALTO K-10

41-53-6

ALTO K-10 (D-13A) (20+1 Piece FREE)

83-97-7

CRANK SHAFT PULLEY BIG

ALTO K-10

40-58-9.6

FRONT DIFFERENTIAL GEAR LH.

(09283-40028)

40-62-8

FRONT DIFFERENTIAL GEAR RH.

 (09283-40029)

KIT-K-10

Oil Seal Kit ALTO K-10

41-53-6,83-97-7

OIL SEALS (ALTO)

AH3210 G

Crank Shaft Big(09283-60005)

AH3210 GS

Crank Shaft Big, Silicon

32-47-6

Crank Shaft Small (09283-32042)

32-47-6-S

Crank Shaft Small, Silicon

35-47-6

Cam Shaft (09283-35047)

35-47-6-S

Cam Shaft, Silicon

22-36-5.5

Input Shaft (24151-60 BDO)

22-36-5.5

Input Shaft, Silicon

35-52-8

Drive Shaft (27431-73B20)

35-62-9.5

Drive Shaft (09283-35037)

15-25-5

Steering Seal (09283-15002)

KIT ALTO

Oil Seal Kit (Set of 3) NBR

AH 3210G, 32-47-6 / 35-47-6

KIT ALTO-S

Oil Seal Kit (Set of 3) All Silicon

AH 3210G, 32-47-6 / 35-47-6

OIL SEALS ( ESTEEM )

53.68.2-7

Front Wheel 09283-53001

48.5-62-8

Front Wheel

09283-49002 for 1000CC only

8-16-5

Speedometer Drive

(09282-8002)

35-52-8

Drive Shaft, LH 27432-60 B 01

35-62-9.5

Drive Shaft, RH  (09283-35037)

20-35-5.5

(24151-73 B 10)

Input Shaft Esteem/Baleno), NBR

20-35-5.5-S

(Esteem/Baleno)

Input Shaft, Silicon

15-25-5

Steering Seal M 15002

14001

Gear Shaft (25517 M60 B770)

14001-D

With Dust Boot

(25517 M60 B770)

16-24-5

Clutch Seal for 1000 CC

42-67-10

Drive Shaft (27841-63B10)

40-54-10

Drive Shaft (27842-63B10)

68-86-8

Crank Shaft Big Seal

(09283-68002) NBR

68-86-8-S

SILICON

32-47-6

Crank Shaft Small

(09283-32042) NBR

32-47-6-S

Crank Shaft Small

(09283-32042) Silicon

32-47-8

Cam Shaft Seal

(09283-32038) NBR

32-47-8-S

Cam Shaft

(09283-32038) Silicon

KIT

Oil Seal Kit Esteem (Set of 3 Pcs.)

EST

68-86-8/32-47-6/32-47-8

KIT

Oil Seal Kit Esteem (Set of 3 Pcs.)

EST-SIL

68-86-8/32-47-6/32-47-8 Silicon

AH3210 G

Crank Shaft Big NBR

AH3210 GS

Crank Shaft Big Silicon

32025

Crank Shaft Small

09283-32025

32025-S

Crank Shaft Small

Silicon 09283-32025

32022

(09283-32022) Cam Shaft

32022-S

(09283-32022) Cam Shaft Silicon

28-38-10

Case Extension (09280M-79031)

20-47-8.5

Input Shaft,

Double Lip 09283-20028

28-47-10

Differential, D/Lip (09283-28010)

28-47-7

Differential, D/Lip (N/M) (09283-28010)

42-55-7

Rear Wheel  (09283-42008)

22-35-8

Steering Seal (Sector Shaft)

15-28-6

Steering Seal(WormShaft)

Sona – Steering A020-2014

8-16-5

Speedometer Drive

09282 M 08101 (20)

BP-47-8

Plug Input Shaft L-Brg.

09241 M7102 (20)

AR-0998 F

Front Shocker Seal (20)

20-32-70

Front Shocker Seal 20 mm

340183

Front Shocker Seal Gabriel 18mm

20-34

Front Shocker Seal New Model

KIT VAN

Oil Seal Kit(NBR)Set of 3 Pcs.

KIT VAN-S

Oil Seal Kit Silicon Set of 3 Pcs.

STG-KIT VAN

Steering Seal Kit VAN

(15-28-6,22-35-8)

OIL SEALS ( GYPSY )

AH 3210G

Crank Shaft Big

AH 3210GS

Crank Shaft Big Silicon

32025

Crank Shaft Small

32025-S

Crank Shaft Small Silicon

32022

Cam Shaft Small

32022-S

Cam Shaft Small Silicon

50-68-7

Front Wheel (09283-50002)

48-62-9

Rear Wheel (09283-48007)

26-38-8

Front Axle (09283-26010)

32-42-10

Case Extension

(24780-83000)(20)(Transmission Oil Pump)

26-38-8

Steering Seal, Sona

25-38-6

Transmission, Input Shaft

38-50-8

Gear Box (29972-80050)

35-62-10

Pinion (09283-35008)

38-60-8

Transfer Gear (29971-83050)

8-16-5

Speedometer Drive

17.5-32-22 G

Steering Column

Bush (48381 M 51040)

15-28-6

Steering Seal

(Worm Shaft) Sona-Steering A020-2014

KIT-

Oil Seal Kit NBR(Set of 3 Pcs)

GYP

AH 3210G – 32022 – 32025

KIT

Oil Seal Kit (Set of 3 Pcs) Silicon

GYP-S

AH 3210G – 32022 – 32025

STG-KIT

Steering Seal Kit (Kit of 2 Pcs)

GYP

26-38-8 , 15-28-6

OIL SEALS ( SUMO /
206 / 207)

90-110-10

Crank Shaft Big, Rear End, NBR

90-110-10-S

Crank Shaft Big, SILICONE

42-62-8

Crank Shaft Small NBR

42-62-8-S

Crank Shaft Small, SILICONE

35-50-8

Cam Shaft NBR

35-50-8S

Cam Shaft SILICON

30-47-7

Sumo / Safari / Dicor

Drive Shaft / Chilam

30-47-7-S

Drive Shaft / Chilam SILICON

40-55-10

Gear Box

16.9-30-7

Steering Gear Box

BZ-2510E (15-32-7.5)

Alternator Seal 'Lucas'

11.9-24-6

Alternator Seal 'Mico'

39.5-80-6.5

PINION SEAL SUMO (NEW MODEL)

1305-50-8

Cam Shaft Rear Plug Seal

50-68-8

Front Wheel

42-62-12

Rear Wheel Small

62-75-13

Rear Wheel Big / Bearing Case

54-80-14

Spicer Axle

35-47-7

Power Steering TATA-SAFARI

KIT-GB SUMO

Gear Box Seal Kit, Contains 3 Pcs.

40-55-10,16.9-30-7 & 30-47-7

STICK SUMO

Finger Lip Side Packing

(Stick) Seal Set of 2 

KIT SUMO

Oil Seal Kit, Kit of 3 Pcs. (NBR)

90-110-10, 42-62-8 & 35-50-8

KIT SUMO-S

Oil Seal Kit, Kit of 3 Pcs. in SILICON,

90-110-10, 42-62-8, 35-50-8 

KIT SUMO-M

Oil Seal Kit (Kit of 6),  Containing NBR

90-110-10, 42-62-8, 35-50-8,

1350-50-8 & 2 Stick Seals

OIL SEALS ( INDICA /
INDIGO, TATA ESTATE & SIERRA )

35-50-8

Cam Shaft, NBR

35-50-8-S

Cam Shaft, SILICON

32-47-7

Crank Shaft Small ,NBR

32-47-7-S

Crank Shaft Small, Silicon

85-105-9

Crank Shaft Big

85-105-9-S

Crank Shaft Big, SILICON

35-62-7

Drive Shaft (2690 2630 7706)

Indica old

45-50-8

Cam Shaft Plug

35-62-7/12

Drive Shaft Indigo

Indica New

16-26-17.5

Gear Shifter Shaft

AP-1012J

POWER STEERING PUMP SEAL

15-26-7

REVERSE GEAR OIL SEAL INDICA

16-24-6

GEAR BOX OIL SEAL INDICA

8-14-4

SPEEDO SHAFT (2690.2610.7703) INDICA

BZ-2501E

Alternator Seal 'Lucas' (15-32-7.5)

40-55-7

Rear Hub (2702 3560 7801)

16-22-3.3

Rack & Pinion

23.5-39-10.8

Input Shaft  (Chillam)

20-35-7

Power Steering, Double Lip

16-30-8

Dust Seal, Small

3430

Power Steering INDICA

(With Inserted Nylon Ring)

19-32-6.7

Power Steering

23-32.5-6.5

Lock Assembly With Nylon Ring

3460

Power Steering Indica

KIT

Power Steering Pump Kit, (Set of 3 Pcs)
Indica

IND-PS

('O'Ring Big & Small + AP1012J)

KIT-SO3

Oil Seal Kit,NBR(Set of 3 Pcs) INDICA

IND

85-105-9, 35-50-8, 32-47-7 (S.O.3)

KIT-SO4

Oil Seal Kit,NBR(Set of 4 Pcs) INDICA

IND

KIT

Oil Seal Kit, SILICON (S.O.3)

IND-S

85-105-9, 35-50-8, 32-47-7 All Silicon

KIT-SO3

Oil Seal Kit,NBR (Set of 3 Pcs) INDIGO

ING

85-105-9, 35-50-8, 32-47-7

KIT-SO3

Oil Seal Kit,Silicon (Set of 3 Pcs) INDIGO

ING-S

85-105-9, 35-50-8, 32-47-7

KIT-SO4

Oil Seal Kit,NBR(Set of 4 Pcs) INDIGO

ING

85-105-9, 35-50-8, 32-47-7,45-50-8

KIT

Gear Box Kit, (Set of 3 Pcs) Indica

IND-GB

(23.5-39-10.8 , 16-26-17.5 , AP 1012J)

KIT-ING-PS

POWER STEERING KIT MINOR (Set Of 3 Pcs)

3430 (2Pcs) 3460 (1Pc)

KIT-VST-PS

POWER STEERING KIT MINOR (Set Of 3 Pcs)

23-32.5-6.5 (2Pcs) 3460 (1Pc)

KIT-VST

OIL SEAL KIT INDICA VISTA Diesel

78-100-9 (1Pcs) 40-52-7 (2Pc) (Set Of 3
Pcs)

INDICA VISTA /INDIGO
MANZA OIL SEALS

78-100-9

40-52-7

KIT-MNZ

Oil Seal Kit (Kit of 3 Pcs.) Indigo Manza

78-100-9 , 40-52-7 (2 Pcs) (20+1 Kit FREE)

OIL SEALS (HYUNDAI
SANTRO)

35-50-8

Cam Shaft, NBR

35-50-8-S

Cam Shaft, Silicon

60-75-8

Crank Shaft Big (NBR)

60-75-8-S

Crank Shaft Big (SILICON)

30-46-7

Crank Shaft Small (NBR)

30-46-7-S

Crank Shaft Small (SILICON)

17-40.1-8

Rack & Pinion Gear

19-35-6.5

(019-0080-028-009)

Pinion, Power Steering (RANE)

19.5-32-6

POWER STEERING SEAL

23.4-30-4.5

Pinion, Power Steering  ACCENT

22-32-6

Input Shaft

16-27-22

Gear Shifter Shaft Seal

(43126-02000)

38-52-6

Rear Wheel Seal

50-66.5-13/18

Front Wheel

35-56-7.5/11.5

Front Axle SANTRO

3460

POWER STEERING PINION SEAL

3430

POWER STEERING SEAL WITH NYLON RING

KIT-

Oil Seal Kit, NBR

SAN

Containing 35-50-8/60-75-8 & 30-46-7

KIT

Oil Seal Kit, SILICON

SAN-S

Containing 35-50-8/60-75-8 &30-46-7

P-STG-KIT-SAN

POWER STEERING KIT 3430 (2 Pcs) 3460 (1Pc)

OIL SEALS (HYUNDAI
ACCENT)

DIESEL

91-111-9

CRANK

36-50-7

CRANK SHAFT

32-45-6

CAM SHAFT

35-50-9/12.5

Differential Accent CRDi

KIT-ACCENT

Oil Seal Kit, NBR (Set of 3 Pcs.)

D

Containing 91-111-9 , 32-45-6 & 36-50-7

PETROL

72-96-9

CRANK SHAFT

35-48-8

TIMING SEAL

35-50-8

CAM SHAFT

KIT-ACCENT

Oil Seal Kit, NBR (Set of 3 Pcs.)

P

Containing 72-96-9 , 35-48-8 & 35-50-8

OIL SEALS (HYUNDAI SANTRO XING / i-10
ERA 1.1L)

60-75-8

Crank Shaft Big (NBR)

60-75-8-S

Crank Shaft Big (SILICON)

30-46-7

Crank Shaft Small (NBR)

30-46-7-S

Crank Shaft Small (SILICON)

35-50-8

Cam Shaft (NBR)

35-50-8-S

Cam Shaft (SILICON)

KIT-

Engine Oil Seal Kit, NBR

XING

Containing 35-50-8/60-75-8 & 30-46-7

KIT

Engine Oil Seal Kit, SILICON

XING-S

Containing 35-50-8/60-75-8 &30-46-7

OIL SEALS (HYUNDAI
i-10 / i-20 KAPPA 1.2L)

72-98-8

Crank (Big) (20+1 Piece FREE)

34-48-7

Crank (Small) (20+1 Piece FREE)

KIT-I-10

Engine Oil Seal Kit, NBR (20+1 Kit FREE)

OIL SEALS ( TAVERA)

95-118-10

CRANK SHAFT BIG

50-68-9

CRANK SHAFT SMALL

40-56-7

CAM SHAFT

33-55-9.5

REAR AXLE (INNER) METAL CLAD

(D.E.NO. 8-94518-910)

50-67-9

FRONT WHEEL (METAL – CLAD)

48-70-12

REAR WHEEL (METAL – CLAD)

BH 5616 E

GEAR BOX TAVERA

KIT-

OIL SEAL KIT (NBR) (SET OF 3)

TVR

(95-118-10 , 50-68-9 , 40-56-7)

OIL SEALS (INNOVA)

60-78-9

Front Wheel

52-65-9

Rear Wheel

OIL SEALS (TOYOTA
QUALIS)

52-65-9

Rear Wheel

32-46-6

Cam Shaft, NBR

32-46-6-S

Cam Shaft, Silicone

48-62-7/9

Front Wheel

42-60-7

Crank Shaft, Front

38.5-58-11

Gear Box Seal

42-60-7-S

Crank Shaft in Silicon

NBR

85-105-10

Crank Shaft Rear End

85-105-10-S

Crank Shaft, Rear End

in Silicon

KIT-

Oil Seal Kit NBR (Kit of 3 Pcs)

TQ

85-105-10, 42-60-7 & 32-46-6

KIT-

Oil Seal Kit in Silicone

TQ-SILICONE

85-105-10, 42-60-7 & 32-46-6

OIL SEALS (SCORPIO)

57-6-82.9-7

Front Wheel Scorpio

45-72-9

Rear Wheel, Small (Metal Clad)

54-80-11.5

Rear Wheel, Big (Metal Clad)

45-72-8

TIMING

62-85-10

CRANK SMALL

95-120-12

CRANK BIG

19.5-32-6

POWER STEERING SEAL SCORPIO

2604-3126

POWER STEERING SEAL PUMP SEAL

(SILICONE) SCORPIO

KIT-

OIL SEAL KIT SCORPIO

SCOR

45728-9512012-628000

BOLERO OIL SEALS

40-58-10

GEAR BOX OIL SEAL
BOLERO

19.5-32-6

POWER STEERING SEAL

OIL SEALS (TATA ACE)

38-48-10/16

GEAR BOX MAIN SHAFT

48-65-10

REAR WHEEL

35-50-8

CRANK BIG

32-47-7

CRANK SMALL

45-50-8

CAM SHAFT PLUG

AP1012J

INPUT SHAFT

48-61-8

FRONT WHEEL ENCLOSED SEAL

REAR WHEEL ENCLOSED SEAL

29-40-10

STEERING SEAL

22-28-4

STEERING SEAL

19.5-32-6

STEERING SEAL

85-105-9

CRANK REAR TATA ACE

23.5-39-10.8

GEAR BOX INPUT SHAFT

15-26-7

REVERSE GEAR OIL SEAL

8-14-4

SPEEDO SHAFT

KIT-ACE

STEERING SEAL KIT

STG

29-40-10,22-28-4,19.5-32-6

KIT-ACE

SEAL KIT TATA ACE (Set Of 3)

85-105-9, 32-47-7, 35-50-8

KIT-ACE-SIL

SEAL KIT TATA ACE (Set Of 3) Silicon

OIL SEALS (MAHINDRA
JEEP)

92-111-11

Crank Shaft (Inter Engine)

48-73-13

Crank Shaft (Inter Engine)

42-60-8

Timing Cover

39-64-12

Gear Box

24-47-10

Trans Bearing Bolero LX/GLX M&M

54-76-8

Front Wheel

50-116-12

Rear Wheel, Outer Big

54-76-11/18

Front & Rear Wheel(Commander)

35-58-10

Rear Wheel, Small

39-80-7

Differential

8-16-5

Speedometer Sleeve (0060345)

57-6-82.91-7.8

Front Wheel SCORPIO

15-32-7.5

Alternator Seal 'Lucas'

43-64-9.5

Rear Wheel

OIL SEALS (
AMBASSADOR )

54-72-8

Front Wheel

43-64-9.5

Rear Wheel

38-64-9.5

Pinion (Differential), N/M

27-47-11

Gear Box, Small

38-65-8

Differential, OLD  Double Lip

40-59-9.5

Timing, New Model Dual Lip

38-61-9.5

Gear Box Big

OIL SEALS( FIAT /
PREMIER CAR )

14-24-7

Gear Box Selector Shaft

( LPG Pump Seal )

32-56-10

Gear Box, Big

22-45-8

Gear Box, Small

29-45-10

Rear Wheel,  Inner Small

40-58-12

Rear Wheel, Outer Big

36-71-10

Differential, D/Lip

64-80-8

Crank Shaft, Rear End

40-60-10

Crank Shaft, Front End,

35-60-14.5

Front Wheel

28-40-7

Steering Box, Big

20-30-7

Steering Box, Small
400018 SAF 16T
411008
601735
601920
601929
602037
602038
376590x
Ford oil seal
F214
F273
F191
D303 Ford pinion oil seal
A2815
MIS 40 10MT
MIS 64 swift oil seal
MIS 68 swift
77697 N3
S11258
2110 oil seal
York BK 125 x 160 x 13
IE 4337
155 x 180 x 15
Isuzu bus 200 rear wheel oil seal 115 x 156 x 15/28
Isuzu TFR TXD inner oil seal 100 x 145 x 15/26
156 x 35 x 8 blue oil seal
Scania hub seal
Volvo front oil seal
HL7 oil seal
HL4 oil seal
MAN power steering oil seal
MAN hub oil seal
42628 oil seal
881007
70031
4.5 x 6.125 x 0.562 (4500)
(oil seal 4500 swift)
MIS 40 swift
A-2815 [U0S-31] (Available with / without oil seal collar) (ROR U series)
21619 ROR TM (for sale in SA market). Available with ring
A1800 or 212100663 ROR TM – with ring (for SE Asian market / EU)
A1902 Red color seal – ROR TM
43800 fits Hub TQ 06008 (TQ-01 017) (ABS Scott seal) (exciter ring 100 teeth fits with this)
46300 scott seal
46304 oil seal
York big 125x160x13 servo type [TQ-01 001] – fits Hub TQ-06001
York small A1473 servo type
York medium A1980 / York A1978 servo type
York A1903 (oil seal 46305) (green color)
York New oil seal BIGGER
IN-20024
376590x Oil Bath Seal suitable for Hendred. 150mm
TQ (Propar Oil Seal) (Hendred oil seal) Oil seal propar hen
43700 1/2
ROR oil seal with ring (TM series) A1804 / A1800 (4 5/8 x 6 x 7/8 )
oil seal 47697
oil seal 77697,
370003A, S-11258
oil seal 370001A
5415 Randon trailer seal
Eco Hub Blue Seal
156.7 x 135 x 8 mm
non ECO hub oil seal 0256547400
Hunton oil seal with collar 303403
Mercedes big oil seal
155 x 180 x 15
IE 4337
Mercedes oil seal
100 x 130 x 12
Mercedes oil seal MRC
100 x 130 x 12
MAN power steering oil seal 72 x 105 x 19
M010027 TB
M010039
M010048 T12
M010049 SB
M010085 TC
M010102 T08A
M010108 T08A
M010144 TB
M010145
M010165
M010194 SB
M010298 T12
M01031 TC
M010328
M010329
M010333
M010337 SAF
M010342 16T SC
M010345V
M010346 YORK
M010362 SB
M010430PT
OS27403937001 370155A
OS27523937002 370127A
OS28753875004 370150A 28758
OS28753875112 350150A 28758 T03
OS28754125006 370010A 28820
OS28754175003 370054A 28832
OS28754250005 370093A
OS31254174008 370145A 31175
OS31254500009 370014A 31281 T03
OS31254625007 370046A 31307
OS31875000010 370029A
OS32504500011 370018A 32470
OS33124501012 370191A
OS33125000013 370013A
OS34374755014 370047A 34387
OS35004450016 370179A
OS35004543017 370132A 34975
OS35004626019 370189A
OS35004751020 370169A
OS35004842018 370001A 35066 T01
OS35005000015 370002A 35075
OS36254810021 370012A 36285
OS36255000022 370011A 36365
OS38755126026 370033A 38709
OS38755376024 370165A
OS38755501025 370024A 38750
OS38755690023 370023A 38780 T01
OS39375372027 370008A 39380
OS39375501208 370009A 39420
OS40005248030 370087A
OS40005375031 370015A 40040
OS40005626029 370066A 40086 T03
OS40005757032 370036A 40136
OS40005757033 370349A 40136
OS41255375034 370094A
OS41665500035 370106A
OS42506008037 370065A 42623 T01
OS42506035038 370107A 42624
OS42506048039 376590A 42623 T04
OS42506250036 370031A 42672 T01
OS42656064040 370030A 42800
OS43755757042 370338A 43752
OS43755757043 370037A 43752
OS43755905041 370048A 43764
OS43755905045 370182A
OS43756008099 43800 T02
OS43756251046 370019A 43860
OS43756311044 370034A 43875
OS45005374048 370124A 44922
OS45005500055 370178A 44964
OS45005750052 370022A 45099
OS45005876050 370131A 45103 T01
OS45006000054 370020A
OS45006251053 370021A 45160
OS45006310051 370086A 45152
OS45006441047 370192A
OS45006622049 370078A
OS46255999056 370025A 46305 T01,T02
OS46256622057 370051A 46396
OS46356007058 370026A 46390
OS47655999060 370181A
OS47656250062 370173A
OS47656251063 370005A 48000
OS47656311059 370003A 47697 T01,T02
OS47656999061 370006A 47699
OS48126311064 370027A 48297
OS48126500065 370004A
OS48756001068 370195A 48692
OS48756373070 370007A 48794
OS48756437066 370057A 48796
OS48756500069 370121A 48884 T01
OS48756622067 370109A
OS50006250074 370063A
OS50006250075 370028A 50124
OS50006622073 370166A
OS50007000071 370154A
OS50007437072 370038A
OS52507375076 370069A 52658 T01
OS55007125078 370043A 55172
OS55007250079 370120A 56175 T01
OS55007437077 370039A
OS56257186080 370064A
OS56407501081 370119A
OS60007875082 370077A
OS63127682083 376856A
OS66258007084 370149A
OS72508750085 370175A 509425
OS73759054086 370082A
OS787510234087 370151A 78790